Our CAD Systems Manage 8 Million Emergency Calls Annually, covering a population of 40 Million residing within over 100,000 square miles.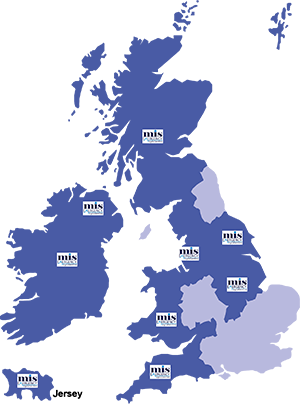 THE MARKET LEADER IN NATIONAL & REGIONAL
AMBULANCE
COMMAND & CONTROL
& HIGHLY INTEROPERABLE CARE SYSTEMS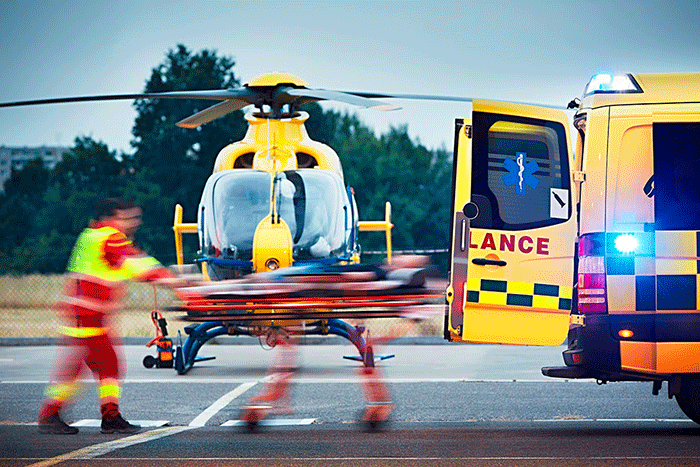 999 Ambulance Command
& Control
Proven, effective, feature rich intuitive ambulance command and control system; from call handling through triage to dispatch, C3 TriPath supports you every step of the way.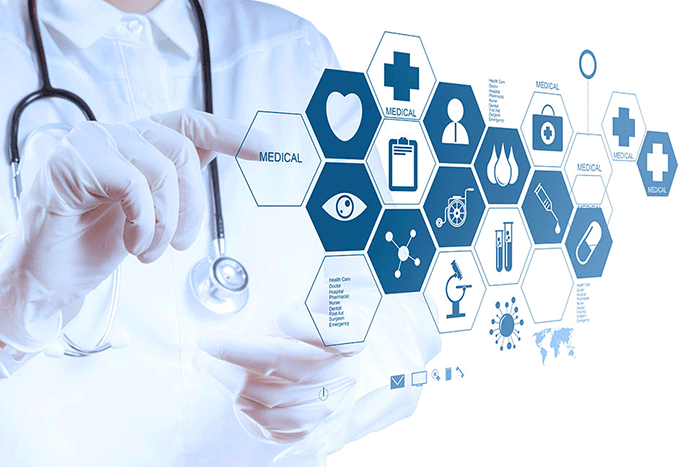 111 and Integrated
Urgent Care
Leveraging NHS Digital interoperability and National system interfaces, enhanced care pathway management for patients is now at your fingertips with the feature laden C3 TriPath.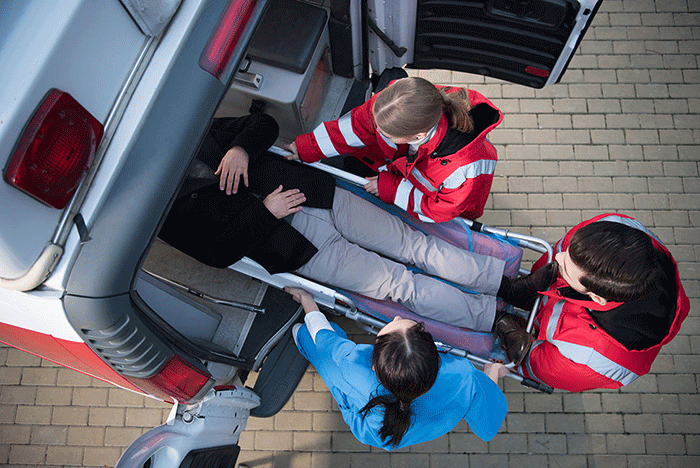 PTS Patient Transport
Services
Fully functional non-emergency patient transport system. Whether integrated with an emergency service provision or stand alone, the C3 TriPath patient transport modules are up to the task.
Central Patient Master Record
Our highly integrated Patient Centred systems, leverage interoperability from disparate sources to ensure that the central core of all our systems remains an up the minute, fully featured and informed, Singular Patient Master Record.


Mission Critical Capable Delivery Models

With a range of delivery models from on-premise, to secure tier 4 data centre based cloud hosting (utilising secure private networks, with a security wrap that adheres to the highest standards), Dedicated operator PC's to zero install web (browser) based clients.
Our solutions are fully resilient, offering zero downtime upgrades / maintenance, and therefore continuous availability for mission critical applications.
As the leading supplier of Ambulance Command and Control Systems in the UK and Ireland, we are proud to work with many of the worlds largest, best performing and innovative Ambulance Services.
Our experience in the industry goes back more than 40 years and with four ex-Ambulance personnel on staff, we have 95 years of combined Operational and Ambulance Project experience; as such we fully understand the degree of commitment, ability to react to change and the support that are required to assist the Emergency Services in meeting the challenges presented in this dynamic and constantly evolving sector.
Amongst the many implementations undertaken over those 40 years, have been four national CADs within the UK and Ireland as well as the busiest individual English Trust outside London.
It is also of significant note that (outside London) it is our CAD systems that have been exposed to most, if not all large, major terrorist incidents in the last quarter century, including Manchester IRA bombing 1996, Manchester Arena bombing 2017, Salisbury Novichok poisonings 2018, in addition to the 2011 M5 multiple vehicle major incident.
Our dynamic and open approach to development of our products keeps our customers well served in partnership, and us firmly ahead of our competitors, with MIS perpetually re-investing significant sums on R&D.
With over 100,000 square miles geographical coverage (refer to map below); dealing with nearly 8 million emergency calls annually, from a population of 40 Million, we have an unprecedented track record in working closely with our partners to ensure that the demands inherent in this exciting service are fully supported. This hard won trust is a key feature of our business model, and as a prospective client looking for a company to work with you, there can be no better choice.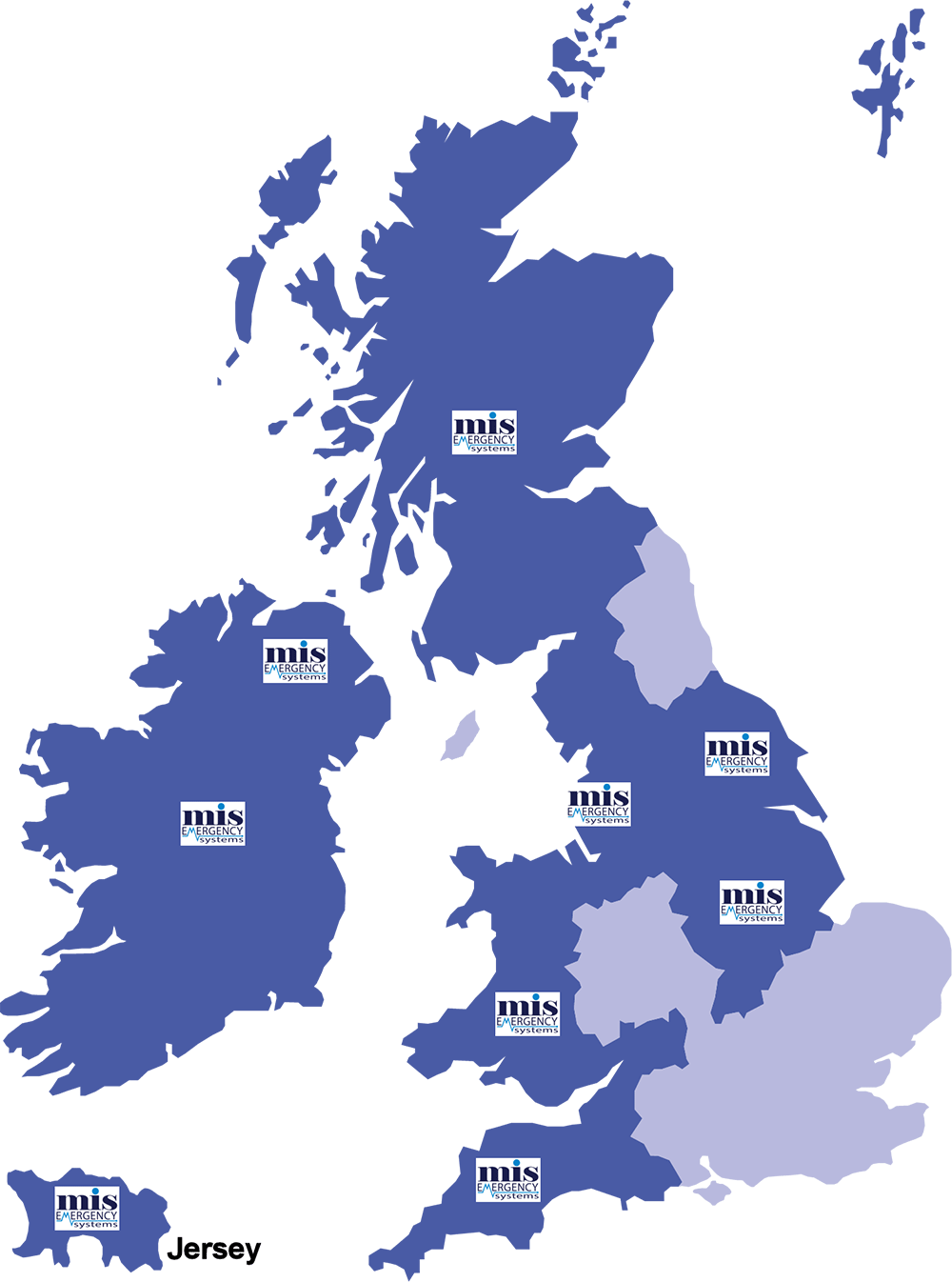 Welcome to WordPress. This is your first post. Edit or delete it, then start writing!
Read More »
For any enquiries or questions, please call: +44 (0)845 330 4425 or fill out the following contact form.
NB existing customer, please do not use this facility for raising Service Desk queries or as a means of contact. Instead please raise via existing standard methods.
MIS Emergency Systems
Charnwood House
Gadbrook Business Centre
Northwich,
Cheshire,
England
CW9 7UG
Tel: +44 (0)845 330 4425